Upholstery Cleaning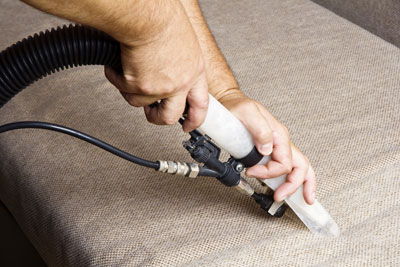 If you want to have a classic look in your home, using upholstery is a good choice. Upholstered furniture, upholstered curtains or upholstery on wall hangings can help to give you the traditional, conservative look that you crave. The only problem with this strategy is that you are bound to face a tall task when it's time to clean that upholstery. That's why you should call the upholstery cleaning experts at Kleen King in Helena, MT. We are a family owned and operated company that focuses on providing quality work and excellent service to all of our customers.
When you hire Kleen King to clean your upholstered items, you can count on a number of benefits. One of the most important is that our cleaning process will remove dust, allergens, mold and other substances from your upholstery, which will leave your home with cleaner air. Other benefits of our service include care and maintenance of your investment and saving time and energy.
At Kleen King, we use proven cleaning processes that produce consistent results. Our knowledgeable managers have over 20 years of experience, so you know your project is backed by professionalism and experience. In addition, you don't have to worry about safety, as we use eco, pet, and kid friendly products.
To keep your upholstery clean and in tip-top shape, call the experts at Kleen King. Our family owned company serves customers in Helena and surrounding areas. We focus on doing quality work and providing you with excellent service.