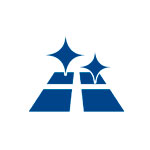 Tile & Grout Cleaning
You can't go wrong with tile as a flooring choice. Tile is one of the best-looking types of flooring and it also is fairly durable. And one thing tile is perfect for is resisting moisture. That's why it's great for kitchens, bathrooms, laundry rooms and other places where water is a concern. Tile also is fairly easy to clean, although surface cleaning does not take care of the grout. That's why it's a good idea to periodically hire a professional like Kleen King to give your tile and grout a deep clean. We are a family owned and operated company serving Helena, MT, and we strive to provide excellent customer service.
When you hire us to clean your tile floors, you can count on a number of benefits. Not only does a thorough cleaning help to maintain your floors, it also saves you time and energy. One of the biggest benefits of our cleaning service is that it makes your home healthier by removing harmful substances such as mold from your grout lines.
When you hire Kleen King for your tile cleaning needs, you can count on quality and professionalism. We have knowledgeable managers with over 20 years experience, and our proven cleaning processes produce high-quality, consistent results. We also focus on safety and use eco, pet, and kid friendly products.
If your tile needs a deep cleaning, call the experts at Kleen King. Our family owned company serves customers in Helena and surrounding areas with quality work and excellent service.